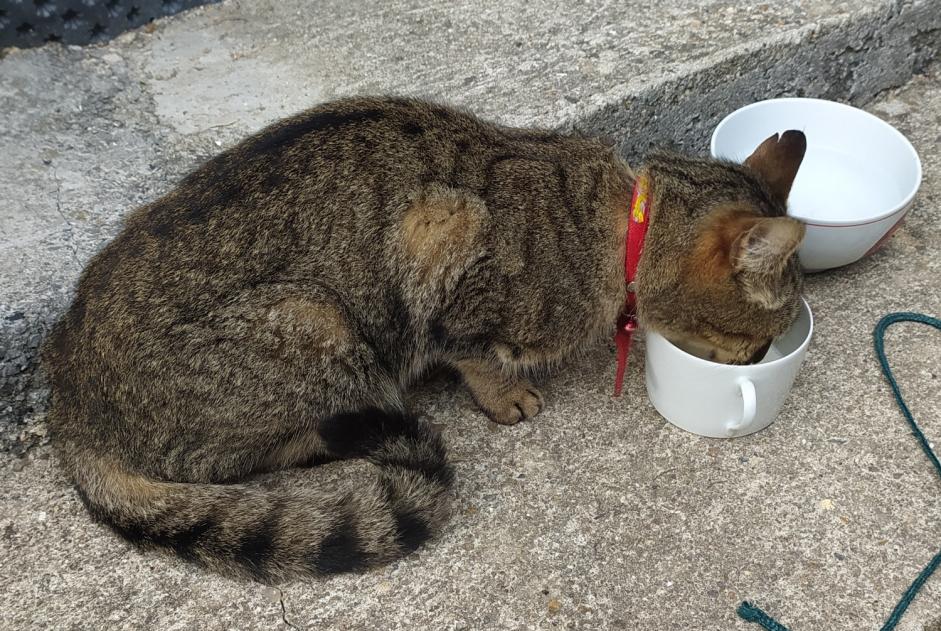 Announcement
C'est un chat de gouttière au collier rouge et jaune avec une clochette rouge. Cet été, il était dans le jardin mais ne venait pas nous voir puis ce vendredi 8 septembre, il miaulait fort et réclamait à manger. Nous l'avons nourri et donné à boire car il faisait très chaud.
Wanted notice for Lost cat Lanester - Morbihan/56
Profile
Age
Sex Unknown
Race Cat Unknown
Health Alive / apparently in good health
Size 40 cm
Weight 2.5 kg
Color Tabby
Details
Collar Yes
Microchip Undefined
Castrated Undefined
Details of the collar
Color : Red
Name on the collar : Non
Type of necklace : Cloth
Details of the collar : Il y a une clochette rouge sur le collier qui est rouge et jaune.